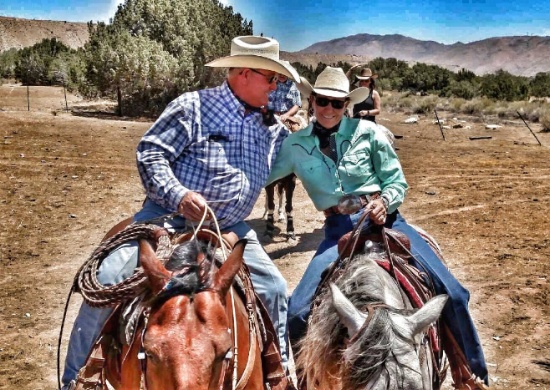 End of an Era Saddle Horse and Tack Auction
Sunday, October 25, 2020 | 9:00 AM Pacific
Auction closed.
End of an Era Saddle Horse and Tack Auction
Sunday, October 25, 2020 | 9:00 AM Pacific
Description
 We are at a time in our lives to call it the end of an era for us. We have been in the horse business all of our adult lives. This has been a very heart felt decision between both of us to take off the bridle and quit at this time. This is the best way we have decided to get all of our 45 years of success of running this horse business disbursed. All our horses are proven trail horses and have been used on all the event trail rides and in the summer camps.  We are hoping to find some very special people to transition our horses back to having a one family relationship and maybe doing other things too. This is a proven set of saddle horses. All horses and items in auction are sold as is.   There are No Reserves.  ALL LIVESTOCK PURCHASES ARE CASH, CASHIER'S CHECK OR WIRE TRANSFER ONLY...
Preview is October 24th from 10:00am - 3:00pm and October 25th 8am-10am. Preview can also be done during the week of October 19th through October 23rd BY APPOINTMENT ONLY. Pre-bidding ends and Virtual Live, online only auction begins at 9am Pacific time on October 25th.   Check out is October...
Show more
Show Less